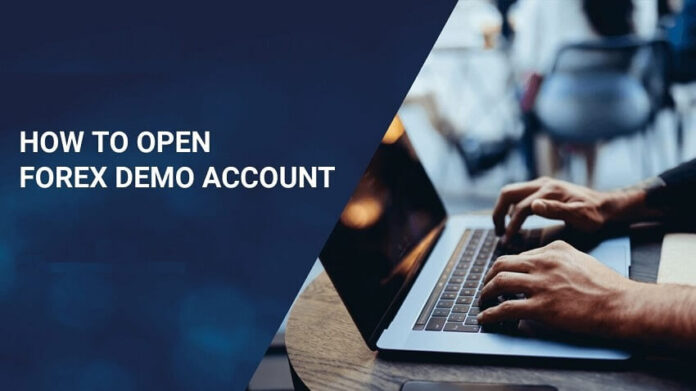 Forex Demo Account – We always say, before trading, it is difficult to open a "DEMO Account" and practice it. Many people have asked us how to open a demo account. Or you can start a trade by opening a practice account. In fact, although we do not have a specific article on this topic so far, we have decided to present the details in this regard keeping in mind your needs. In today's article, we will discuss the details of Forex Demo Account in front of you. Let's get started then.
As I said at the beginning, when you practice trading, practice at least 3 brokers. Then you can understand the type of broker's account and what kind of trading system.
There are basically three steps to registering an account with a broker:
Select the type of account
Register or open an account
Verify yours and activate it
Another thing to keep in mind is that there is no charge or fee for registering an account with any broker. It is often heard that it takes money to register an account or someone has asked for money. The matter is totally deceptive.
Select Forex Demo Account
To practice you need to open a trading account from any of the brokers where you will practice. In our today's article we will discuss a very popular broker Exness. You can choose any broker if you want. It's totally up to you. However, since you are new, we would advise you to start trading with a good and regulated broker at an early stage. To find out more about Exness Broker, please see the "Exness Details" section of our Brokers section.
The main purpose of choosing an Exxon broker to start at the initial stage is that you will be able to start trading with a small balance in this broker. Also, we hope that this broker has a much lower spread rate than other brokers, so it will be beneficial for you to enter the trade. And it is better to practice with a good broker at the beginning of your trading career. That is why this broker is selected.
How to open an account?
To open an account with Exness Broker, please visit the broker's official website www.exness.com or click on the "Exness Demo Account" link. Clicking will add you to the broker's website. From there, follow the instructions below.
You will need your email ID and full name to open an account. One thing to keep in mind, you must have a NID / Passport to open a trading account and a Bank Statement to verify your address. After clicking, you will get a page.
However, since we will be doing demo trading, you will not need these documents. This information is needed only when you are going to do real trading.
Here first select "Bangladesh" as the country. Enter your email ID at the bottom and your account password at the bottom and click "Continue" button.
Please check your email now. There you will be informed of the details of your account via email. Then login to the client cabinet of the broker using the password and email id and from this cabinet we will register the Forex Demo Account.
Demo account registration
Depending on the needs of the trader, the broker offers the facility to open different types of trading accounts. One type of account and one type of advantages and disadvantages. You can register your account at your convenience by doing that calculation. However, our advice is to open a standard account. The main advantage of this account is that you can start trading with a minimum deposit of $ 1 and its spread is much less than other brokers.
After logging in to the Access cabinet, a dashboard will open in front of you from where you can open a Demo Account if you want. I am presenting the process below for your convenience.
Step 1: After logging in to the broker's cabinet, you will see a page at the top right of which you will see a button called "Open Extra Account". Please click this button.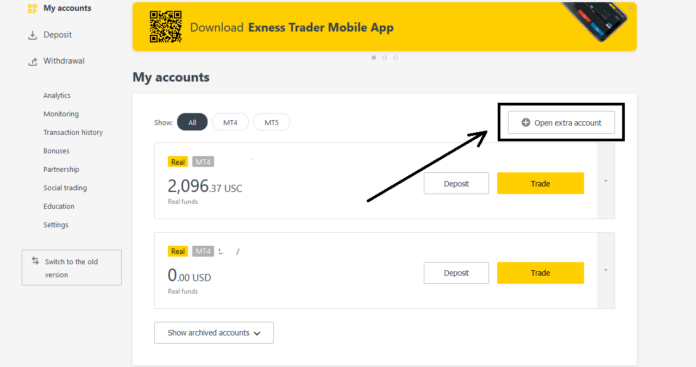 Step 2 – Come to this page to see the details of different trading accounts of the broker. We suggest you select the account called "Standard" and click on the "Try Demo" button.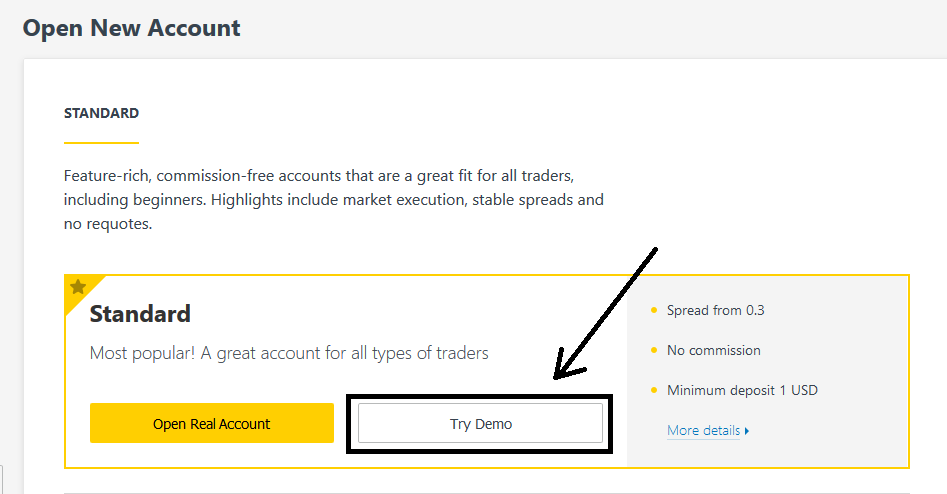 Step 3 – The broker will automatically fill in all the information for the Forex Demo Account, but you can still set it as you wish. Then click on the "Create an Account" button below.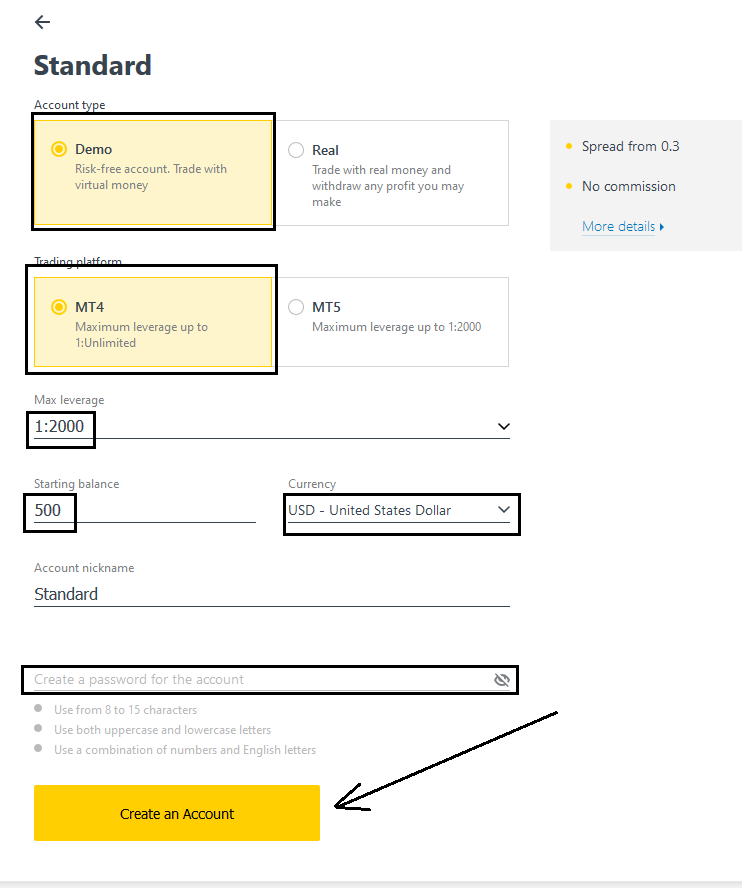 Step 4: Your Demo Trading Account has been successfully created and using the information you can now start Practice Trading with Forex Demo Account.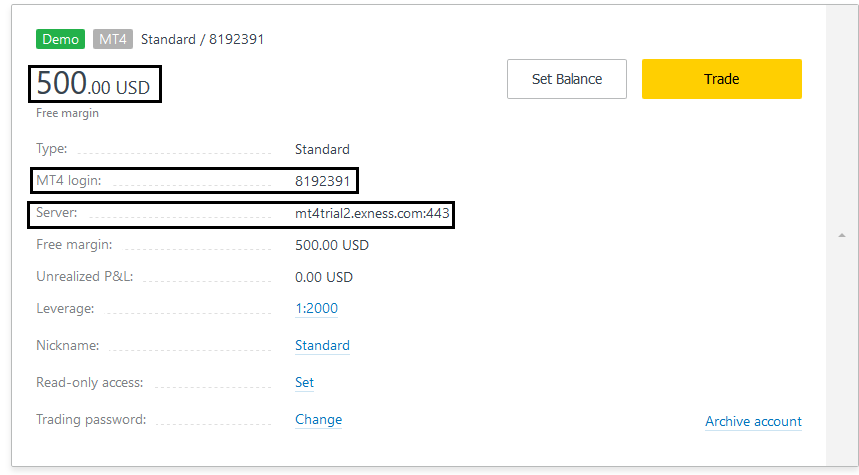 Trading terminal
The same terminal is used for Real Trading and Practice Trading. There is no difference. ExxonMobil brokers offer a variety of terminals for trading, but you should also use the terminal in which you open your account. Since we selected MT4 (Metatrader 4) when registering the above Forex Demo Account, we need to download the MT4 terminal first.
Click this link "Exness MT4" to download for your PC or laptop. Download the trading terminal from there and install it on your computer. For detailed information on this please visit www.exness.com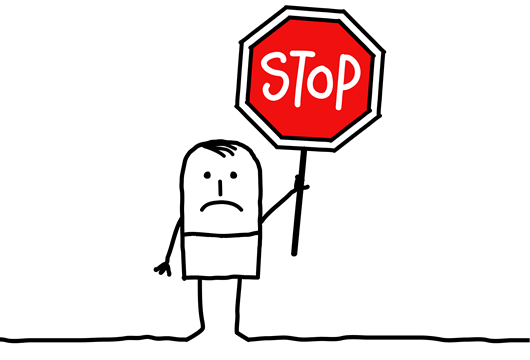 We say again, if you want to learn to trade, you must practice well. Only when you think you can go into real trading will you start real trading. Initially, you should continue to trade this practice for at least three months. Remember, "Practice makes a man perfect".
If you start direct trading directly by doing demo trading well, then there may be some issues. E.g.,
No matter how successful you are in practice trading, the reality of real trading will be completely different. One thing to keep in mind is that making a profit in a practice trade means you have no reason to think that you can succeed in a real trade.
From practice trades to real trades, if you can't adapt to the market, one thing is for sure. This is "Risk Management". If you don't know or understand risk management well, I promise "trading will be tomorrow for you".
On the other hand, if you start direct trading instead of demo trading, then this is exactly what will happen. Like the video below.
---
If you liked this article, then please subscribe to our
Newsletter
Services for Forex Related updates. You can also find us on
Facebook
 and can subscribe to our
YouTube channel
. You can also join our
Telegram Channel
for real-time trading analysis and discussion. Here is our
service sitemap
. If you have any confusion please leave your comments below.