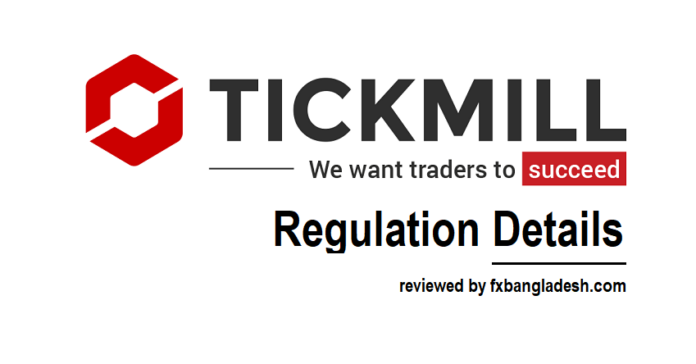 Tickmill Regulation – Tickmill has already introduced you to the broker. Based in the UK, this broker is internationally recognized and popular. But even if it is not so popular in Bangladesh, many are interested in trading this broker today. We have already provided some details about this broker for your benefit. If you would like to know more about this broker, please see the Tickmill Broker section. In today's article, we will detail the details of this broker's regulation. So let's get started.
What is Regulation?
Regulation is the process by which a broker is governed by or by any rules. That is, any regulation or policy that a broker operates in is called a Regulation. If, for example, all the banks and financial institutions of Bangladesh are operated through a central bank, that is, "Bangladesh Bank".
If a bank creates a problem for you or if you have a complaint about a bank, you can report it directly to the central bank. In that case, the central bank will handle your complaint.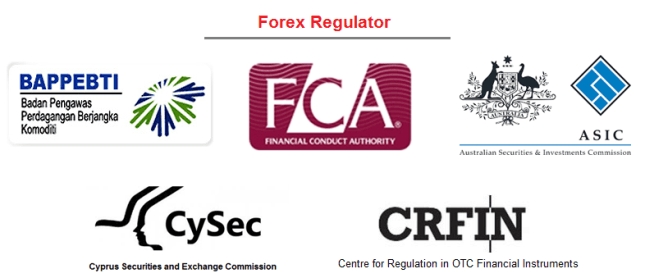 From this, we can understand that Regulation is important. Now the question is, what are the requirements of the Regulation for Forex Brokers?
The answer is simple if you can understand. Whatever brokers we choose to trade with, we start depositing our funds on the real trade. There is no Forex Broker Direct Office in our country right now. Now how do you know if a broker will kill your money?
Regular regulation is needed to prevent this problem. The brokers that are regulated, those brokers are very transparent to their customers. That is, there is no chance of concealment here. As a result, these regulated brokers are very confident about their customers.
If Your Broker is not Regulated
In a word, if the broker does not have a regulation, the broker cannot be traded in any way or deposit of any kind of fund. Because such a broker has no trust in him. Many today may not be tomorrow. Hope you understand.
If your broker is not regulated then it is better not to trade in that broker. Now whether such a broker offers you any kind of opportunity. All of these brokers, in a word –
Stay away
Tickmill Regulation
As everyone who is trading forex knows, regulation is very important in choosing a broker. This regulation is governed by a broker. The most powerful regulation of a forex broker is the FCA, known as the UK-based Financial Conduct Authority. Forex Brokers There are very few brokers who have this FCA Regulation.
The tickmill broker is regulated by the FCA Regulation. Also, this broker is regulated and regulated through CySEC and FSA. For your benefit, I present the information of this broker's regulation below to you.
Financial Conduct Authority (FCA): Register Number: 717270 (Reference)
Seychelles Financial Services Authority (FSA): Licence number: SD008 (Reference)
Cyprus Securities and Exchange Commission (CySEC): Licence number: 278/15 (Reference)
Also, this broker is BaFIN (Germany); CONSOB (Italy); ACPR (France); Registered by CNMV (Spain) and is managed by the Committee. For more detailed information on this, please visit the Broker's official website – www.tickmill.com.
So, through Tickmill Regulation, you can capture the reliability of this broker. This is why this broker is so popular and very trusted internationally.
Tickmill Headquarter
Tickmill is a trading name of Tickmill Ltd Seychelles. Registered and Head Office: 3, F28-F29 Eden Plaza, Eden Island, Mahe, Republic of Seychelles. Tickmill Ltd is a company registered in the Republic of Seychelles, number: 8414279-1. Authorized and Regulated by the Seychelles Financial Services Authority.
UK Office: Fore Street, EC2Y 9DT, London, United Kingdom
Cyprus Office: Kedron 9, Mesa Geitonia 4004, Cyprus
Seychelles Office: 3, F28-F29 Eden Plaza, Eden Island, Mahe
Note: The above information is presented as the address of the broker's office. You can also find detailed information on the broker's website. For more information on this broker's details, please visit the Tickmill Review article.
If you want to know more details about the broker you can email us or tell us in the comments section below. We will try our best to assist you.