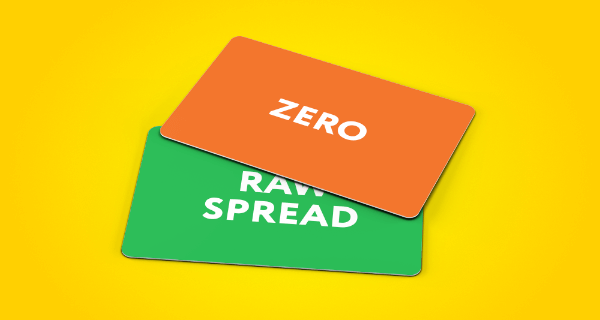 Exness Raw Spread – Many want to start real trade at the lowest spread broker. Many brokers have been providing this facility nowadays, but this benefit has not been available in Exynos brokers as a result, those who were willing to trade in the broker of less or "0" spreads would not trade at this broker. However, in the wake of the long negotiations and brokers with the broker, the broker is finally giving their clients the advantage of trading at the lowest spread. Keeping in view the benefits of the customers, this broker is offering a new type of trading account called Exness Raw Spread Account. In today's article, We will try to present some details of this account to you so that you can know and understand the various advantages and disadvantages of this trading account. So let's get started –
What is an Exness Raw Spread Account?
You all know less about spreads. This is basically when you receive an entry, the entry is somewhat loose. Hopefully, you know this. The spread is the amount at which the position is open. The original broker is profitable through this spread. That is, it is through the spreads taken from your trade that the broker handles all its activities. In a word, this spread is the source of income for the broker. Now the amount of spreads in broker vests is one of a kind. It has no defined boundary. For example, if you trade in an OCTAFX broker, they have a spread of up to 12-5 pips, which means that if you receive 5 standard lot quantity entries, your trade will start at around $ 1-2.
So, we can say the spread is the loss for traders from one side. The amount of spread in a broker is higher than that in a broker. Since Ted's position starts with more loss, so will your loss.
Benefits of Exness Raw Spread Account –
Now if that is the case, the broker who went to trade on the EURUSD currency pair, the spread is less, you see that the spread is 2 peeps. On the other hand, the spread of a broker is 12 pips. So please do a little calculation. Which one will be good for you? I hope you can answer it yourself.
Whose spread is less, that is!
Compared to other brokers, spreads start at "0" in this broker, which means you can occasionally trade in the lowest spreads on major currency pairs. Since the spread is low, it will not take long for your trade to come to profit. Do you understand?
Exness Raw Spread Account Details


Trading Account Types



Raw Spread

Minimum Deposit



$500
Maximum Leverage
1:Unlimited

Account Registration Link



www.exness.com
Fees
$3.5 Commission/Per side
Spread From
Starts from "0"
Hedge and Swap Free
Applicable
Order Execution
Realtime Market
Exness Raw Spread Related Questions / Answers
Question:

I have already registered with this broker now can I open this spread account?


Answer:

Of course you can. Please login to your access cabinet and go to the account section. Then you will have the benefit of registering this account. You do not have to re-register for this.

Question:

What kind of commission will be charged?


Answer:

If you accept any of the 3 standard lot quantity entry positions, you will be charged a $ 3.5 commission.

Question:

What are the restrictions for entry positions?
Answer: Not really! However, you can accept up to 200 standard lot at a time.

Question:

Can scalping be done?
Answer: Of course you can. Exness Raw Spread Account is mainly for those who like to trade scalping. Since the spread is less, less spread will always be beneficial for your trade.

Question:

Are there any additional special rules prohibited?
Answer: No! You can trade the way you are trading in your existing trading account. At the same time, there are instant deposit and withdrawal services.