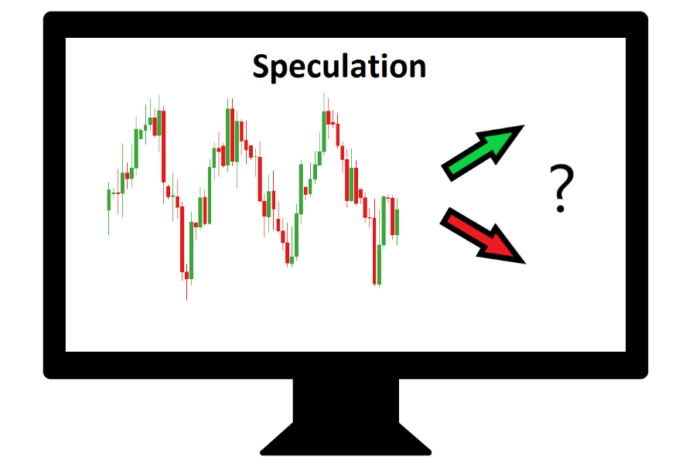 Estimated reading time:
< 1 min
In the financial world, speculating can be described as the act of buying a financial asset, hoping to make a profit when the asset's price appreciates (or depreciate, when short selling) over time.
In layman's terms, a speculator will aim to "buy low and sell high (or sell high and buy back at a lower price when shorting!).
In the forex markets, retails traders are speculating when they try to make a profit when one currency appreciates versus another currency.
---
If you liked this article, then please subscribe to our
Newsletter
Services for
Forex
Related updates. You can also find us on
Facebook
 and can subscribe to our
YouTube channel
. You can also join our
Telegram Channel
for real-time trading analysis and discussion. Here is our
service sitemap
. If you have any confusion please leave your comments below.