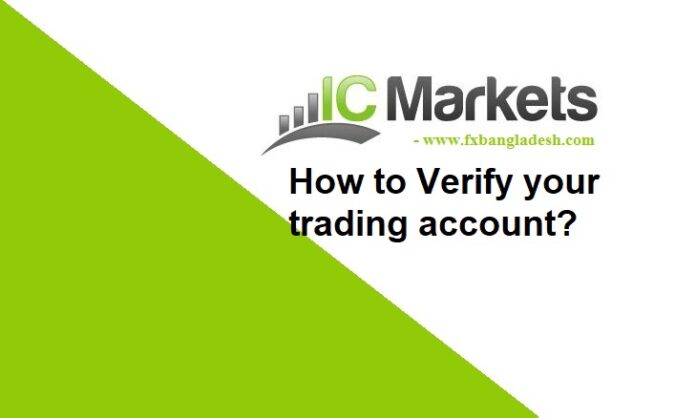 Estimated reading time:
3 min
ICMarkets Verification – We have already presented to you some information about the popular broker ICmarkets. So, those who are interested to start trading in this broker can easily know all the information from our website's broker section. The account verification process is always simple but even then many people do not understand at the initial stage or make some small mistakes which can lead to complications in the account verification process. So in today's article, we will discuss the whole process of ICMarkets Verification in front of you. So let's get started –
About ICMarkets
The trading account must be fully verified before starting real trading in ICMarkets broker. otherwise, you won't be able to deposit or withdraw funds.
For those who want to register an account with this broker from Bangladesh, if you do not have any utility bill such as electricity, gas, or phone bill in your name, then you cannot verify the account with this broker. It is no longer possible to verify the account with this broker through the Bank Statement only. So keeping this in mind then you can proceed to open an account with this broker. We are already discussing the matter with the broker. Hopefully, issues will be resolved soon.
Prior to account verification, you must register a real trading account with ICMarkets Broker. If you have not yet registered a trading account, please visit the broker's official website www.icmarkets.com or to know the detailed registration process, please refer ICMarkets Registration article. The detailed process has been mentioned here.
Once the account has been successfully registered, login to the broker's cabinet by entering your assigned email ID and password. You need the following documents for the ICMarkets Verification process. Please keep the mentioned documents with you.
NID or passport or driving license and
A copy of the Bank Statement.
Keep this information with you and follow the instructions below. Only then can you fully verify the trading account.
ICMarkets Verification: The whole process
After logging in to the broker's cabinet, click on the Upload Documents button under the Profile tab. After that, a new page will appear in front of you where you have to submit the required information to verify the account. Take a look at the image below –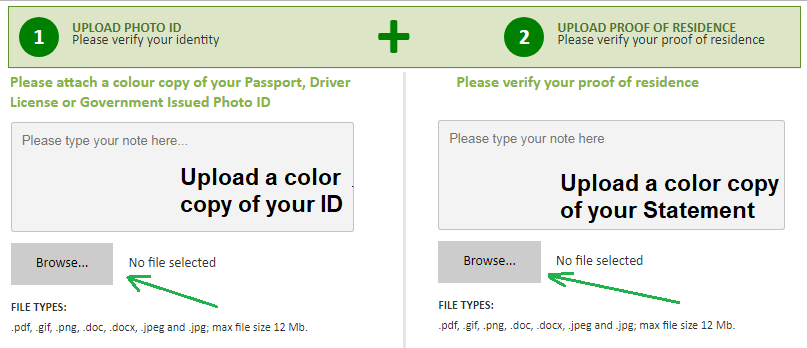 Here you can find two sections where you need to upload any of your identity documents and your address proof. First of all, please check the left side section where need to upload any of your Govt. issued ID cards colored copy, and in the next section, you need to upload any of your utility documents colored copy.
There is a button called UPLOAD, click on it and wait a while. Your information will be submitted automatically. Once the information is submitted correctly, you will see the file uploaded information at the bottom. Much like the picture below –

In the picture above you can see Approved which means that our uploaded documents have already been verified. However, after you upload the file, you will see the word Pending here. This means that your submitted documents are being reviewed and when the process is completed, its status will change to Approved. We hope you understand the whole process of ICMarkets Verification. Once the file is approved, you will be notified via email.
Terms
Be sure to pay special attention to the following issues when submitting information to verify the account.
Uploaded images must be colorful and clear. So that the 4 corners of the picture can be clearly understood;
No scanned document will be accepted. The most ideal for this is to take a clear picture by using the phone's camera;
The bank statement must clearly state your name, address, and postal code so that your address can be clearly understood;
The bank statement must include the seal and signature of the issuing bank and the individual;
The validity of the bank statement must be within 90 days;
No e-Statement will be accepted for verification
NB: The required documents for verification may vary from region. Just like, an Aussie can simply upload their Social Security Number instead of uploading a lot of things. Or singing up with Paypal does not require any document verification.
Hope you understand the detailed process of ICMarkets Verification. If you still encounter any verification complications, please contact us. We will try to solve your problem. Email – [email protected] Verification
---
If you liked this article, then please subscribe to our
Newsletter
Services for
Forex
Related updates. You can also find us on
Facebook
 and can subscribe to our
YouTube channel
. You can also join our
Telegram Channel
for real-time trading analysis and discussion. Here is our
service sitemap
. If you have any confusion please leave your comments below.