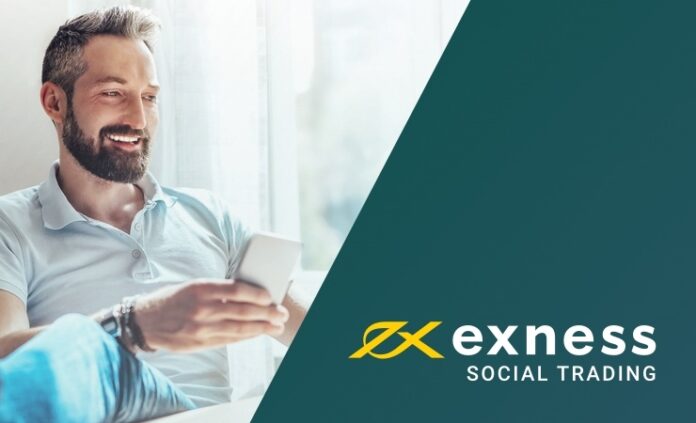 Estimated reading time:
3 min
Exness Social Trading – Many people want to know about social trading. Today we will discuss, how this trading system works and how you can make a profit by using this facility.
As we all know, the journey of a retail forex broker is not very long. Most of the popular brokers who have been providing their services started their journey around 2008-2010. We have never had the privilege of trading Forex at the individual end before.
We have already discussed the establishment of retail forex trading with you. You can read the Forex Broker History article if you wish. Nowadays, many forex brokers offer the benefits of this social trading, in other words, copy trading.
What is Exness Social Trading?
Let's start from the beginning. First of all, let's find out about social trading.
Many people are unable to trade well even with having enough trading knowledge or experience but want to continue trading Forex. Social Trading facilities are for them. By using this facility, the client does not have to trade on his own. If he wants, he can get the facility to copy entries directly from the expert traders present in the broker.
On the other hand, even if a person does not understand the trade well, he can continue it by copying the trades of others if he wants, and there is also the advantage of making a good profit. Please read our Social Trading article to know more about this system.
The main advantage of Exness Social Trading is that in the same broker you will get the benefits of a normal trading account and the benefits of copy trading. And we all know the popularity of Exness. In that case, hopefully starting a trade will not be a problem.
Registration
Those who are currently trading real in an Exness broker or have previously registered a trading account, do not have to do anything. All you have to do is log in to your client cabinet and register a social trading account from your account dashboard. Needless to say, you will only get this trading service through Social Trading App. You will not be able to use this account in any terminal.
If you do not have an existing trading account, please register a trading account by clicking this link on the broker's official website www.exness.com. Please read the Exness Registration article carefully to know the detailed process of account registration. After registering the account, you need to verify your account by providing the required information. Please read the Exness Verification article for details on how to verify your account.
Then, from the menu option on the left, please click on the Social Trading button and follow the next instructions. Then we hope you can register your Exness Social Trading account by yourself.

Advantages of Exness Social Trading
You don't have to trade on your own and you will have the opportunity to copy the trade from many good and skilled traders automatically.
Trading can also be started by providing a minimum balance. In simple words, it does not require a large investment for this social trading. However, if you want, you can deposit funds according to your ability. Detailed fund deposit instructions can be found in the Exness Deposit article.
There is an opportunity to choose the trader according to your choice and you can cross-check copy traders' overall trading performance.
If you want, you will get the facility to copy the trades of more than one trader in the same account.
The fund's transactions can be done instantly.
There is no obligation to deposit or withdraw any funds. In other words, you can get the benefit of social trading by depositing funds of any amount at your convenience.
You may unfollow any trader's any time if you wish and also can re-connect instantly which is entirely up to you.
Depending on your deposit balance, the entry will open and close automatically. You don't have to do anything on your own here.
Hopefully, we have been able to discuss the details of Exness Social Trading with you. If you want to know more details about this trading account, you can ask questions in the comments section below. We will try our best to help you.
If you want to learn more, please have a look at the Exness Broker section. We have also added a FAQ section where you can find the most common answers. Please refer to the Exness FAQ Section to find your answers.
---
If you liked this article, then please subscribe to our
Newsletter
Services for
Forex
Related updates. You can also find us on
Facebook
 and can subscribe to our
YouTube channel
. You can also join our
Telegram Channel
for real-time trading analysis and discussion. Here is our
service sitemap
. If you have any confusion please leave your comments below.