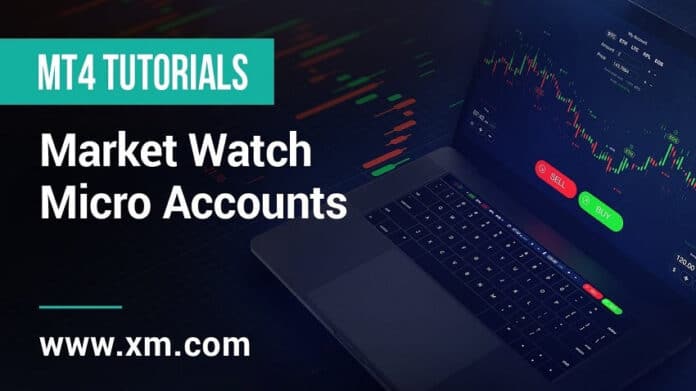 Estimated reading time:
1 min
XM Micro Trading Account – This account is mainly for beginners or newbies. If you are starting a real trading journey and explore deeper in forex trading such an account is popular among them. As per its name, the main difference is its lot. As you have already known, the lot is a contract size that you need to use while taking any entries. In general, 1 Standard lot equals 100,000 units. But in Micro, 1 lot equals 1000 units.
If we make it easier and simple, If you take 1 Lot Entry in a standard trading account then per pips value is equal to $10. On the other hand, the Micro Trading account's 1 lot is equal to 10Cents. So, your profit or loss will be significantly lower than the standard lot account.
This feature is mainly beneficial for beginners as they do not often use larger investments and starting a test drive in the real market. Here is e quick overview of this trading account.
Base Currency
EUR, USD, GBP, AUD, ZAR, SGD
Contract Size
1 Lot = 1,000
Leverage
1:1 to 1:888
Spread on all majors
As Low as 1 Pip
Maximum open/pending orders
300 Positions
Minimum trade volume
0.1 Lots (MT4)
0.1 Lots (MT5)
Lot restriction
100 Lots
Minimum Deposit
$5
Pros:
Lower required deposit.
As lot size is lower so Profit or Loss will be dramatically low.
Spread is low as starts from 1 pip
No additional restrictions.
Cons:
As lot size is low, in some cases it does not meet traders expectation of returns.
Several Trading instruments are not available for trading.
Not suitable for Scalping Trading.
If you want to know more regarding this broker, then please have a look at our Website's XM Broker Section. Also, you can check our XM Broker FAQ for the most common answers.
---
If you liked this article, then please subscribe to our
Newsletter
Services for
Forex
Related updates. You can also find us on
Facebook
 and can subscribe to our
YouTube channel
. You can also join our
Telegram Channel
for real-time trading analysis and discussion. Here is our
service sitemap
. If you have any confusion please leave your comments below.