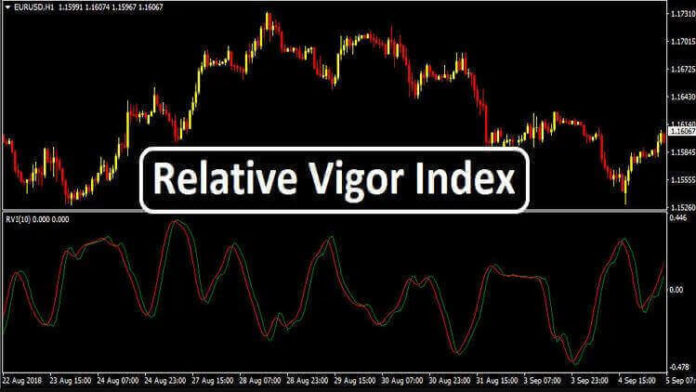 Estimated reading time:
< 1 min
Relative Vigor Index (RVI) is a technical indicator used to establish the level of energy, or vigor within the current market.
It is an oscillator based on the concept that prices tend to close higher than they open in uptrends and close lower than they open in downtrends.
When the market is up (bull), the closing price is generally of a higher level than the opening price of the market, with the opposite being true for a down (bear) market.
By using the Relative Vigor Index to analyze the movements in price level between the open and close of the market, and by comparing this to results gained during subsequent and preceding days, we are able to ascertain the overall vigor of the market as so to better predict the outcome of certain trends.
---
If you liked this article, then please subscribe to our
Newsletter
Services for
Forex
Related updates. You can also find us on
Facebook
 and can subscribe to our
YouTube channel
. You can also join our
Telegram Channel
for real-time trading analysis and discussion. Here is our
service sitemap
. If you have any confusion please leave your comments below.