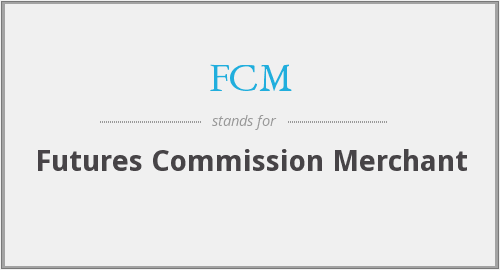 Estimated reading time:
1 min
A futures commission merchant (FCM) is a company or individual that solicits or accepts orders to buy or sell futures contracts, options on futures, retail off-exchange forex contracts or swaps, and accepts money or other assets from customers to support such orders.
The FCM is also responsible for collecting margins from customers and ensuring delivery of assets or cash, per terms stipulated in the contract.
An FCM must be registered with the National Futures Association (NFA) and must be accredited by the Commodities and Futures Trading Commission (CFTC).
If a company is soliciting or accepting orders to buy or sell retail off-exchange forex contracts and accepting money or assets from retail customers, the firm would need to be designated as a Forex Dealer Member.
A forex dealer member (FDM) is an entity that acts, or offers to act, as a counterparty to an off-exchange foreign currency transaction with a person who is not an eligible contract participant and the transaction is either:
a futures contract, an option on a futures contract or an option contract (except options traded on a securities exchange); or
offered or entered into, on a leveraged or margined basis, or financed by the offeror, counterparty, or person acting in concert with the offeror or counterparty on a similar basis.
How Does a Futures Commission Merchant (FCM) Work?
An FCM has to be certified by the National Futures Association ("NFA") before being allowed to facilitate the purchase and sale of futures contracts on a futures exchange.
In addition to acting as a broker, an FCM may provide credit to investors seeking entry into futures markets. These margin accounts may hold cash and/or securities that may be exchanged for futures contracts.
For example, Joe wishes to purchase corn futures contracts for his business. Joe gets in touch with an FCM who, much like a stockbroker with stocks, acts as an intermediary by purchasing the contracts on behalf of Joe.
When the contracts reach their delivery date, a futures commission merchant also ensures that the contract is honored and the corn is delivered to Joe according to terms specified in the contract.
Why Does a Futures Commission Merchant (FCM) Matter?
An FCM is certified to assist investors wishing to enter the commodities markets.
The FCM works as an intermediary by negotiating the sale of futures contracts as well as the delivery of underlying commodities.
Much like stockbrokers, they act as intermediaries between buyers and sellers.
---
If you liked this article, then please subscribe to our
Newsletter
Services for
Forex
Related updates. You can also find us on
Facebook
 and can subscribe to our
YouTube channel
. You can also join our
Telegram Channel
for real-time trading analysis and discussion. Here is our
service sitemap
. If you have any confusion please leave your comments below.