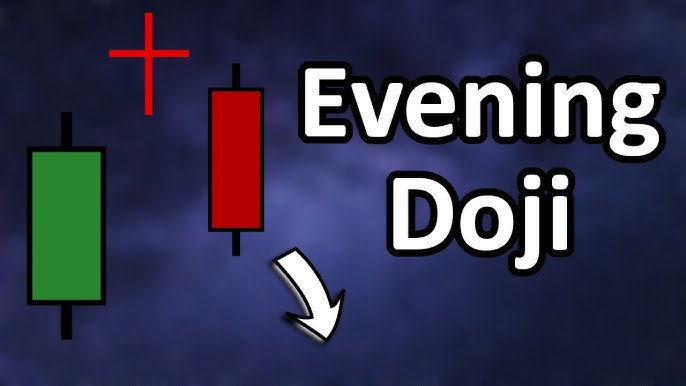 Estimated reading time:
1 min
An Evening Doji Star consists of a long bullish candle, followed by a Doji that gaps up, then a third bearish candle that gaps down and closes well within the body of the first candle.
An Evening Doji Star is a three candle bearish reversal pattern similar to the Evening Star.
The only difference is that the Evening Doji Star needs to be a Doji candle for the second candle.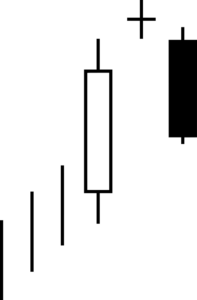 To identify an Evening Doji Star pattern, look for the following criteria:
The first candle should be a tall white candle in an upward price trend.
The second candle should be a Doji whose body gaps above the first and third candles. Shadows are ignored.
 The third candle is a tall black candle that closes at or below the midpoint of the first candle
Meaning
This Evening Doji Star acts as a bearish reversal of the upward price trend because the price rises into the pattern and breaks out downward.
A downward breakout occurs when the price closes below the bottom of the three-candlestick pattern.
Since the price in the last candle is already near the low, a downward breakout is expected.
---
If you liked this article, then please subscribe to our
Newsletter
Services for
Forex
Related updates. You can also find us on
Facebook
 and can subscribe to our
YouTube channel
. You can also join our
Telegram Channel
for real-time trading analysis and discussion. Here is our
service sitemap
. If you have any confusion please leave your comments below.