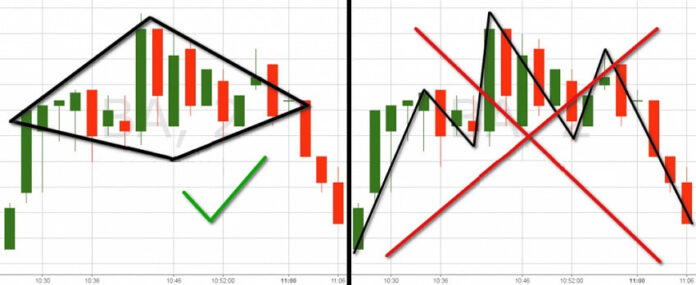 Estimated reading time:
< 1 min
A Continuation Diamond chart pattern forms when the price has broken upward out of a consolidation period, suggesting a continuation of the prior uptrend.
The chart pattern begins during a downtrend as prices create higher highs and lower lows in a broadening pattern.
Then the trading range gradually narrows after the highs peak and the lows start trending upward.
When the price breaks upward out of the diamond's boundary lines, it marks the resumption of the prior uptrend.
---
If you liked this article, then please subscribe to our
Newsletter
Services for
Forex
Related updates. You can also find us on
Facebook
 and can subscribe to our
YouTube channel
. You can also join our
Telegram Channel
for real-time trading analysis and discussion. Here is our
service sitemap
. If you have any confusion please leave your comments below.