Do you need a bank account for Skrill? Skrill is a standalone instant online payment service that you can use for any associated online merchants for payments. in most cases, forex and binary traders are using a skrill wallet to invest their funds in different brokers.
You can add your bank account to deposit and withdraw funds from your skrill wallet but it is not necessary to add or have a bank account and incorporate it with your skrill wallet.
But we recommend adding your bank account as it works as an additional level of security and can be helpful to you in the future if you face any security issues. More information can be found on the skrill official website – www.skrill.com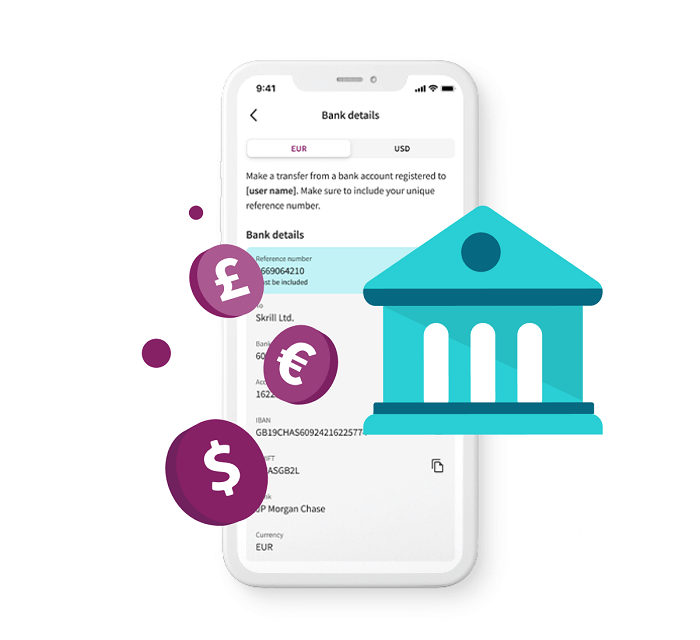 If you add a bank account, then –
Your skrill level or status will be increased. The higher the level, the more benefits you will get from skrill.
Adding a bank account will increase your account safety because it can be used as a secondary verification method.
You can easily upload or deposit money to your skrill account via your bank. Once the bank account synced with your wallet you do not need to pass any further steps. Fund will appear with a click of a button. (please make sure your bank is permitted for online foreign currency transfer).
You can easily withdraw funds by using your bank account from your skrill wallet. Funds will be processed almost instantly but your bank needs some time to process them. From our personal experience, it will take around 24 hours for them to appear funds in your bank account (processing time depends on your region and bank processing system).
So adding a bank account is important for any regular skrill users. We highly recommend using this system because it will increase your skrill wallet reputation and also can help for increasing your wallet safety. Please make sure, your bank account and wallet details must be similar. Otherwise, you will not be able to add a bank account. The bank account must be under your name and you need to submit an account statement for the first time to verify your account ownership.
If you want to learn more, please have a look at the

Skrill section

. We have also added a FAQ section where you can find the most common answers. Please refer to the Skrill FAQ Section to find your answers.
---
If you liked this article, then please subscribe to our
Newsletter
Services for Forex Related updates. You can also find us on
Facebook
 and can subscribe to our
YouTube channel
. You can also join our
Telegram Channel
for real-time trading analysis and discussion. Here is our
service sitemap
. If you have any confusion please leave your comments below.